Universal Scooter Cover (T300)
This innovative scooter cover reduces the need for multiple covers for different size scooters!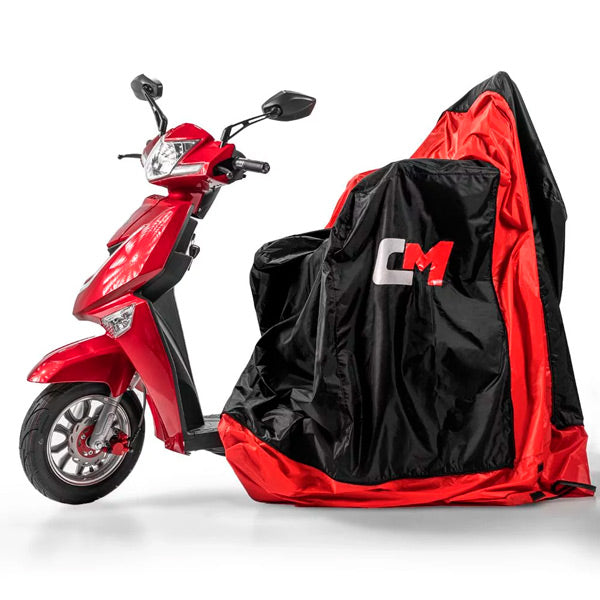 Made of durable ripstop nylon, and adjustable for what you need with tough, durable zippers and velcro strapping.
Great for storage and keeping your scooter clean! Coming in at only 5 lbs. it is easy to manage and use.