Small Deluxe Armrest Bag (J200)
Keep your personal items dry and close to you!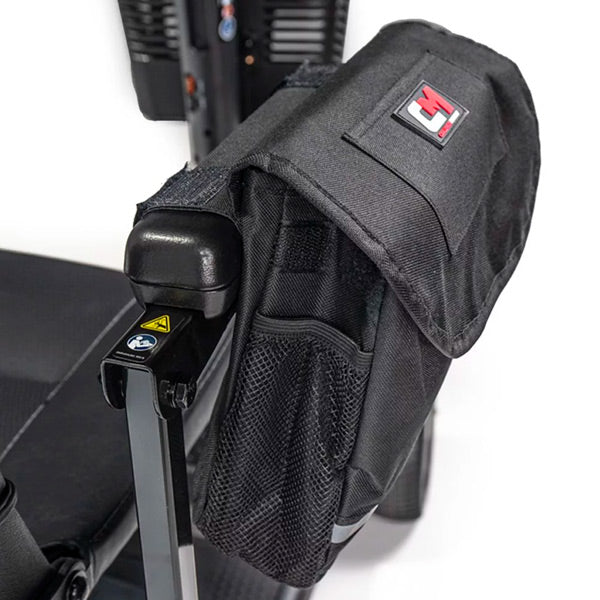 The Deluxe Armrest Bag attaches quickly and easily onto the armrest with Velcro and is made from high quality water-resistant nylon.
This convenient storage bag is perfect for holding your personal items within reach, like your phone, wallet, medications, keys, or tablet.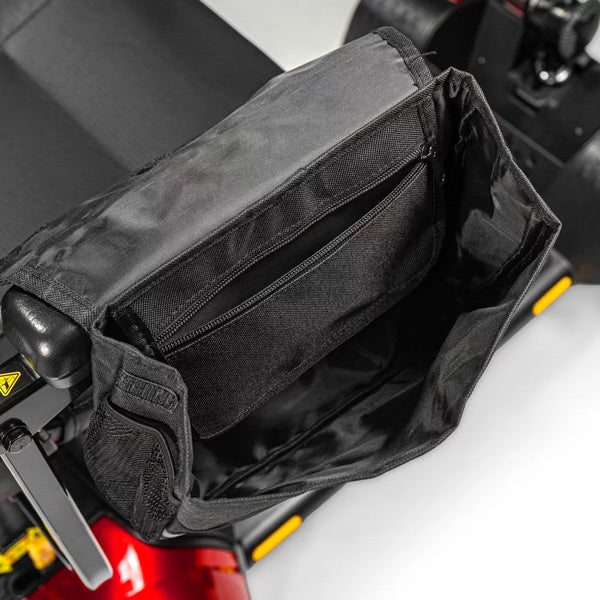 Specifications
Dimensions: 10"x 8" x 3"
Attach the armrest bag by wrapping the fabric with the 2" hook strap over the top of your armrest and securing it to the 2" loop strap. Use the 5/8" hook and loop strap (located at the bottom of the bag) to secure it to your seat post or horizontal frame of the chair. This will prevent the bag from swinging outward.
The soft-to-touch material allows your arm to move free over the armrest without discomfort or skin irritation. Fits armrest from 1" round tubing to deluxe scooter armrest