Scooter Oxygen Tank Holder (JO2H)
Challenger Mobility's Scooter Oxygen Tank Holder allows you to carry your oxygen tank with you anywhere you go!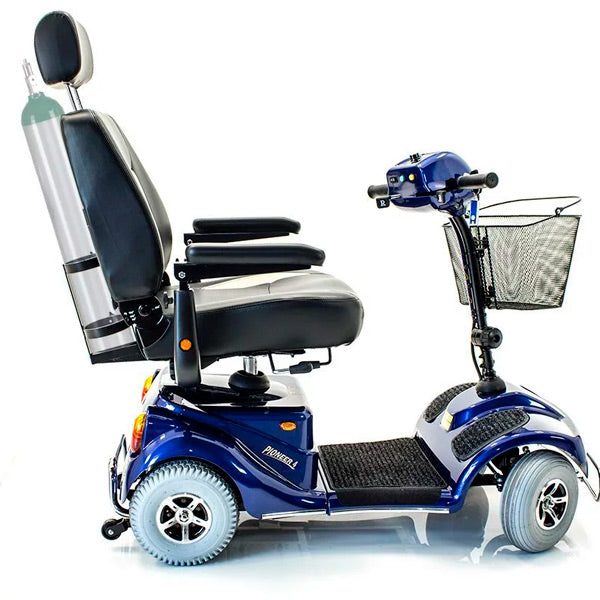 This metal oxygen tank holder slides and conveniently attaches to your scooter's square receiver with a holding pin. It is compatible with most scooters and power wheelchairs on the USA market.
The cylinder accommodates size D and E oxygen tanks, and it is equipped with an adjustment on the holder that allows the smaller tank D to fit securely in the holder.