Raizer II Mobile Lifting Chair
The Raizer II is a battery-powered mobile lifting chair that is designed to assist a person who has fallen and cannot get up on their own.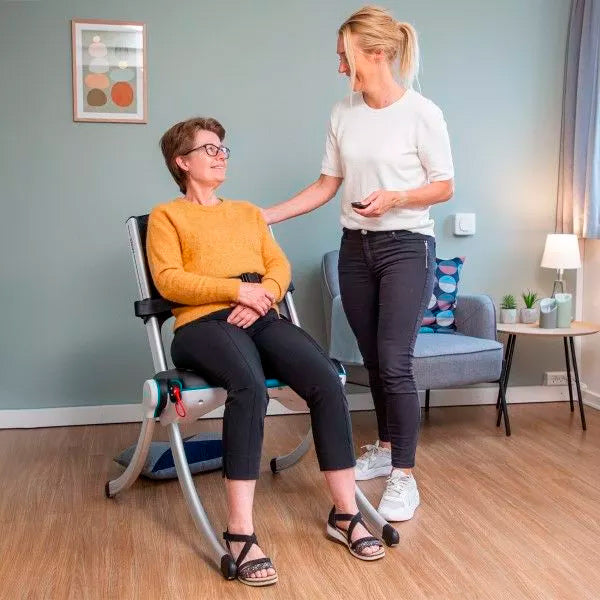 The fallen person is lifted up comfortably to a sitting or almost standing position in a way that supports the entire body throughout the process.
The Raizer II features an exclusive and user-friendly design. The backrest halves and four identical legs can be attached to the seat in any order for quick and easy assembly.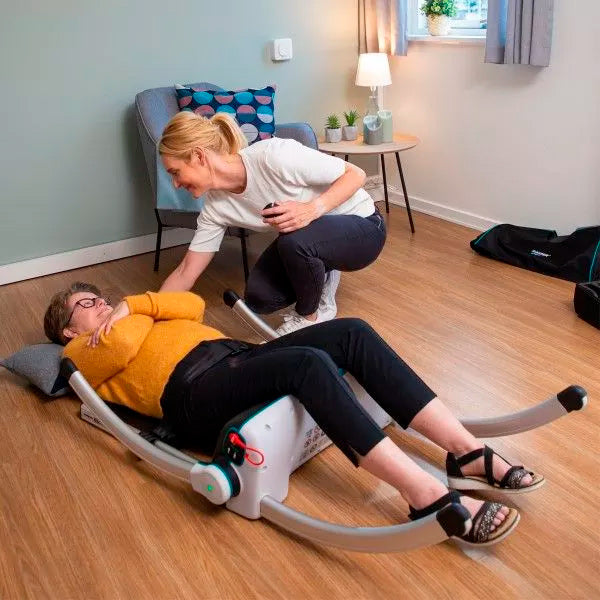 Specifications
Battery

LiFePo4, 5AH

Number of lifts on full charge

40 with max. load

Approx. 80 with average load

Duty Cycle

1 min/5min

Charging time

Up to 6 hours with the provided charger

Charging of depleted battery 

10-15 min. = 1 lift

Dimensions (LxWxH)

Standing - 25.8x27.1x48.2 inches

Lying - 52x27.1x10.9 inches

Total Weight

31.1 lbs.

Motor unit/seat weight

20.3 lbs.

Backrest and legs

10.8 lbs.

Maximum lifting capacity

330.7 lbs.

Lifting time

20-30 sec.

Noise level

<70 dB A

Dust and water

IP 52 (protected from limited dust ingress;

protected from water spray)

Operating forces of controls:

<3N (300g)

Working temperature

+5°C to +40°C/41°F to 104°F

Storage temperature

-25°C to +70°C/13°F to 158°F

Materials

Motor unit/seat: PolyCarbonate+ABS

Backrests: PolyCarbonate+ABS

Legs: Aluminum