Multi Receiver Adapter (J4M)
It will help you in more ways than one - four, to be exact.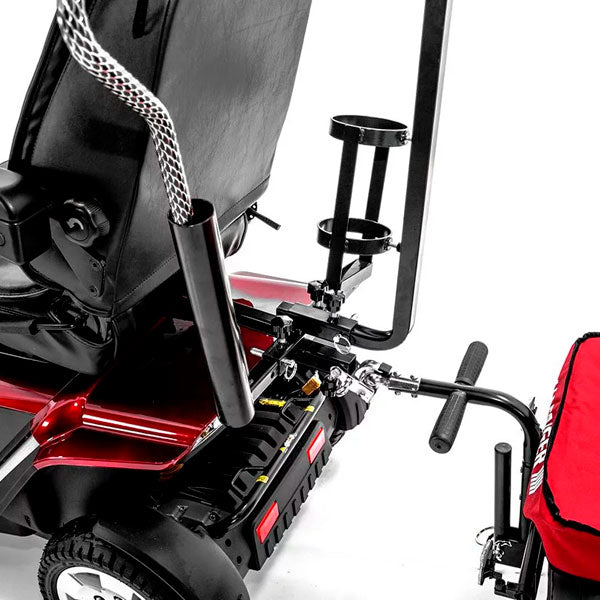 With the innovative Multi Accessory Receiver Adapter, you can choose up to FOUR accessories to attach to your scooter at once! You want the Sunshade Canopy AND the Scooter Trailer? No problem? Need the Scooter Oxygen Tank Holder, the Single Cane Holder AND the Large Rear Basket all at once? Piece of cake -- plus you can still add another accessory!
The convenient adapter attaches quickly and easily into the 1" universal holder on the back of scooter. Four holding pins and screw knobs are included and make adjusting the accessories a snap.