Mega Back Rest Bag (J840)
Challenger's MEGA Backrest Bag includes a full-size zippered loading opening located at the top - large enough to carry your groceries, books, laundry, prescriptions, and personal items.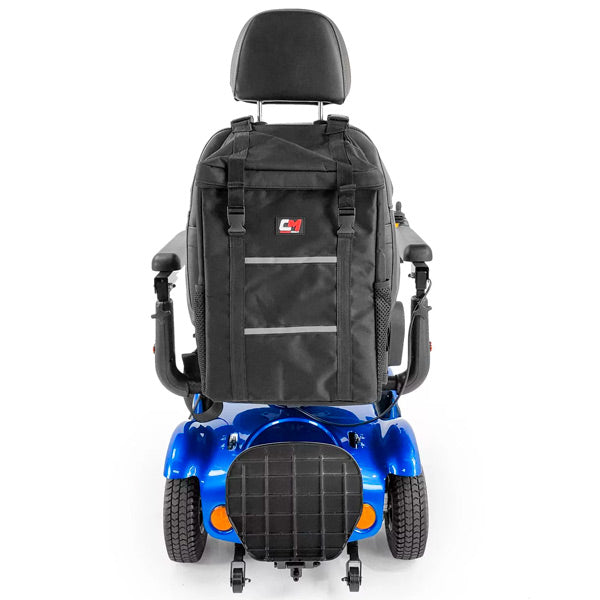 The Mega Bag easily attaches to the backrest of your scooter or powerchair with two Velcro adjustable straps. The Mega Backrest Bag is made from durable, water-resistant material, keeping your personal items safe and dry in bad weather, and the reflective strips keep you visible.
Features: Made of durable, water-resistant material, Works with standard or captain-style powerchair or scooter seats, Conveniently adjusts to fit any backrest from 7" to 21" height with expandable mounting loops, Tremendous storage space.