Large Deluxe Armrest Bag (J250)
The J250 is compatible with all mobility scooters, power wheelchairs, manual wheelchairs, and any device with armrests.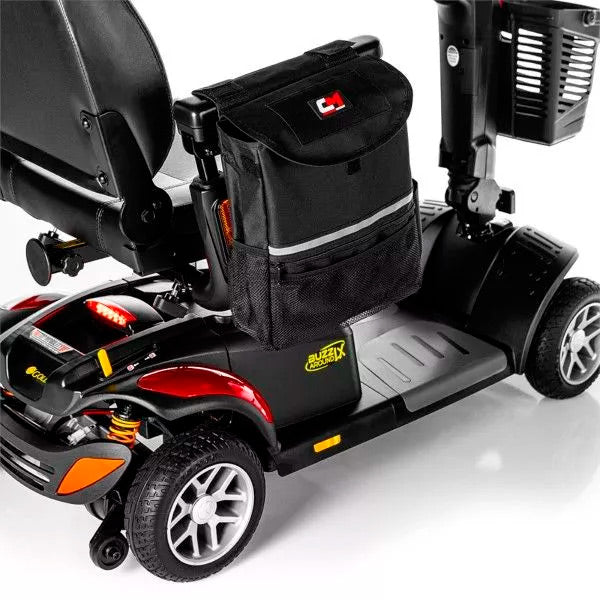 Keep your personal items protected and close by with Challenger Mobility's Large Deluxe Armrest Bag! This large, spacious storage bag keeps your personal items dry and close to you while riding your scooter or power wheelchair.
Featuring pockets on the inside, outside, and sides for additional storage of your smaller personal items, the Large Deluxe Armrest Bag is perfect for holding your essential personal items within reach, like your phone, keys, tablet, Kindle, map, mail, prescriptions, and wallet.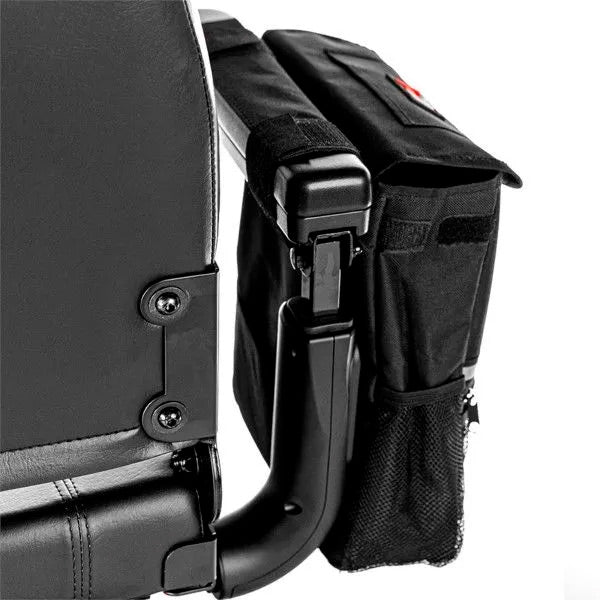 Specifications
Dimensions: 10" x 11" x 3"
Attach the armrest bag by wrapping the fabric with the 2" hook strap over the top of your armrest and securing it to the 2" loop strap. Use the 5/8" hook and loop strap (located at the bottom of the bag) to secure it to your seat post or horizontal frame of the chair. This will prevent the bag from swinging outward.
The soft-to-touch material allows your arm to move free over the armrest without discomfort or skin irritation. Fits armrest from 1" round tubing to deluxe scooter armrest