Haul-N-Go Hitch Receiver (J2820)
The Challenger HAUL-N-GO scooter tow hitch assembly connects easily your trailer, cart, wagon, trolley or rolling suitcase to your mobility scooter hitch receiver.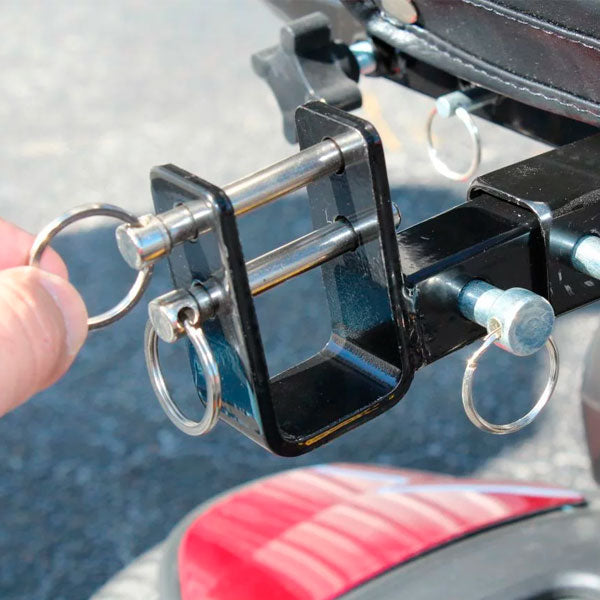 The Haul-N-Go is a simple yet highly effective low cost innovative attachment that could transform the usability, versatility, use and operation of your mobility scooter.
They are convenient for recreational activities and outdoor shopping like the flea markets, garage sales, festivals, concerts and conventions, where the scooter basket is not big enough to haul all your stuff!