Deluxe Mirror Pair (T400)
If you're driving without rear view mirrors, you aren't getting the whole view, and that can be dangerous. Don't let what's behind you surprise you.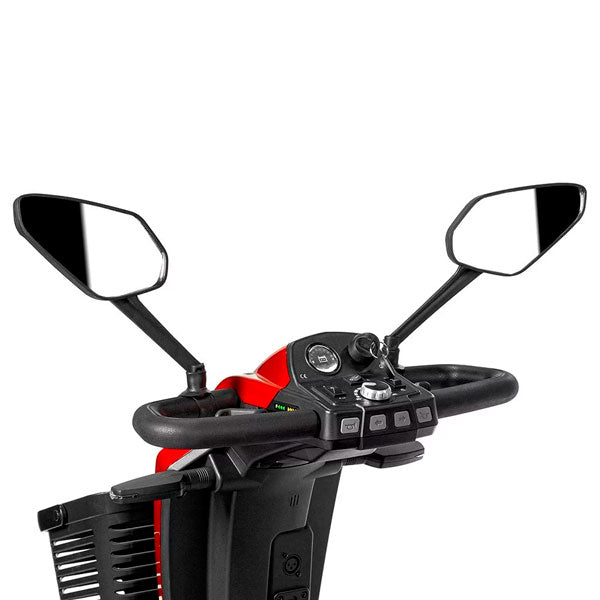 The Deluxe Scooter Rear View Mirror Pair allows you to see what's going on around you and increases safety and visibility day or night. These mirrors are easy to install - one left and one right side mount screws into the handlebars on your delta style tiller. Durable and reliable, the Deluxe Rear View Mirror Pair will help you see better in low visibility conditions. Compatible with most new generation mobility scooters with screw holes.