Cane Holder Bag (JCH10)
Keep your cane within reach at all times with Challenger Mobility's Cane Holder!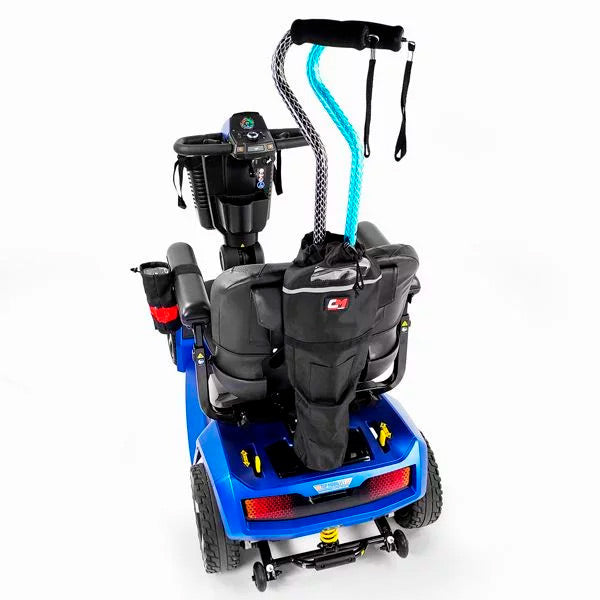 The Challenger Cane Holder is a universal walking cane holder made from high quality, water-resistant polyester. Lightweight and easily removable, the Cane Holder conveniently attaches to the seatback of your scooter with an adjustable Velcro strap, freeing up your accessory receiver to be used for another accessory, like a rear basket. The Cane Holder is compatible with most Pride Mobility and Drive Medical Scooters.
Features: One size fits most scooters, Holds your walking cane on your mobility scooter seat back, Attaches securely and firmly on most scooters and power wheelchairs, Made from high quality, water-resistant polyester, Cane holder size: 16.5" in length and 2.5" in diameter, Compatible with most seat backs that vary in height from 8" to 22".